Free VK Video Downloader
Save VK videos in MP4 HD format. Free, fast, and easy to use.

How to download videos from VK in MP4?
1. Go to VK and open the video you want to download.
2. Tap on the share icon and copy the video's link.
3. Open a web browser and navigate to our website (videodownloader.so).
4. Paste the link into the search text at the top of the website and click Search.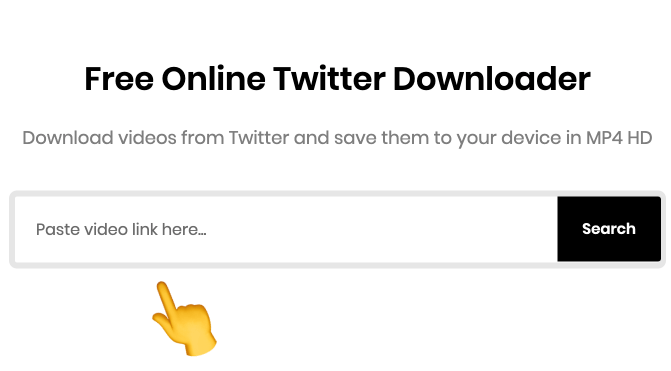 5. Our VK downloader will generate and display the download formats and links within seconds. Right-click or tap and hold on to a download button and select the Save option.
6. The video will begin to be downloaded to your device or computer. It will get saved to your default download destination.
Free Online VK Downloader
VK is a popular social media platform that is particularly popular in Russia and other Eastern European countries. It is very similar to Facebook and has millions of active users.
If you're a VK user, at some point, you must have come across a video you wanted to download to your device. Unfortunately, VK doesn't allow users to save videos from their platform.
This is where our VK downloader comes in handy.
We've built this powerful VK video downloader tool that lets you download videos from VK easily. All you need to do is paste the VK video link, and our tool will generate the download links.
Best of all, it's completely free to use and doesn't require any account registration, software installation, or browser extensions.
Here are some of the key features of our VK downloader:
Easy to use: Our VK downloader is designed to be user-friendly and intuitive. You don't need any technical knowledge to use our tool. All you have to do is copy the link of the VK video you want to download, paste it into our VK downloader, and click the download button.

Fast download speed: Download speeds are not capped, which means that you can download videos at the best speed.

High-quality videos: Our VK downloader allows you to download videos from VK in the highest quality possible. It fetches all the available resolutions for a video.

Safe and secure: We do not track your searches or downloads. Everything you download on the website is anonymous.

No registration required: You don't need to register or sign up to use our VK video downloader. It's completely free and available to everyone.

Compatible with all devices: Our video downloader is compatible with all devices. All you need is a web browser and an internet connection. You can use any browser such as Google Chrome, Safari, Microsoft Edge, Opera, or Firefox.
VK Video Downloader FAQ
How can I download videos from VK?
Open the video on VK and copy its link by tapping the share icon. Paste the link into the search box at the top of our website and press Search. In a few seconds, the download links are generated. Right-click or tap and hold on a Download button and select the Save/Download option.
Where are the videos saved after downloading a VK video?
All videos are saved to your device's or computer's default download location.
Is it free to use your VK video downloader?
Yes, our video downloader is 100% free to use and will be free forever.