Pinterest Video Downloader
Download Pinterest videos in MP4 HD format.

How to Download Pinterest Videos?
Here's how you can download videos from Pinterest.
1. Open Pinterest and go to the video you want to download.
2. Tap on the share icon and select Copy link.
3. Paste the link into the search box at the top of this page and click Search.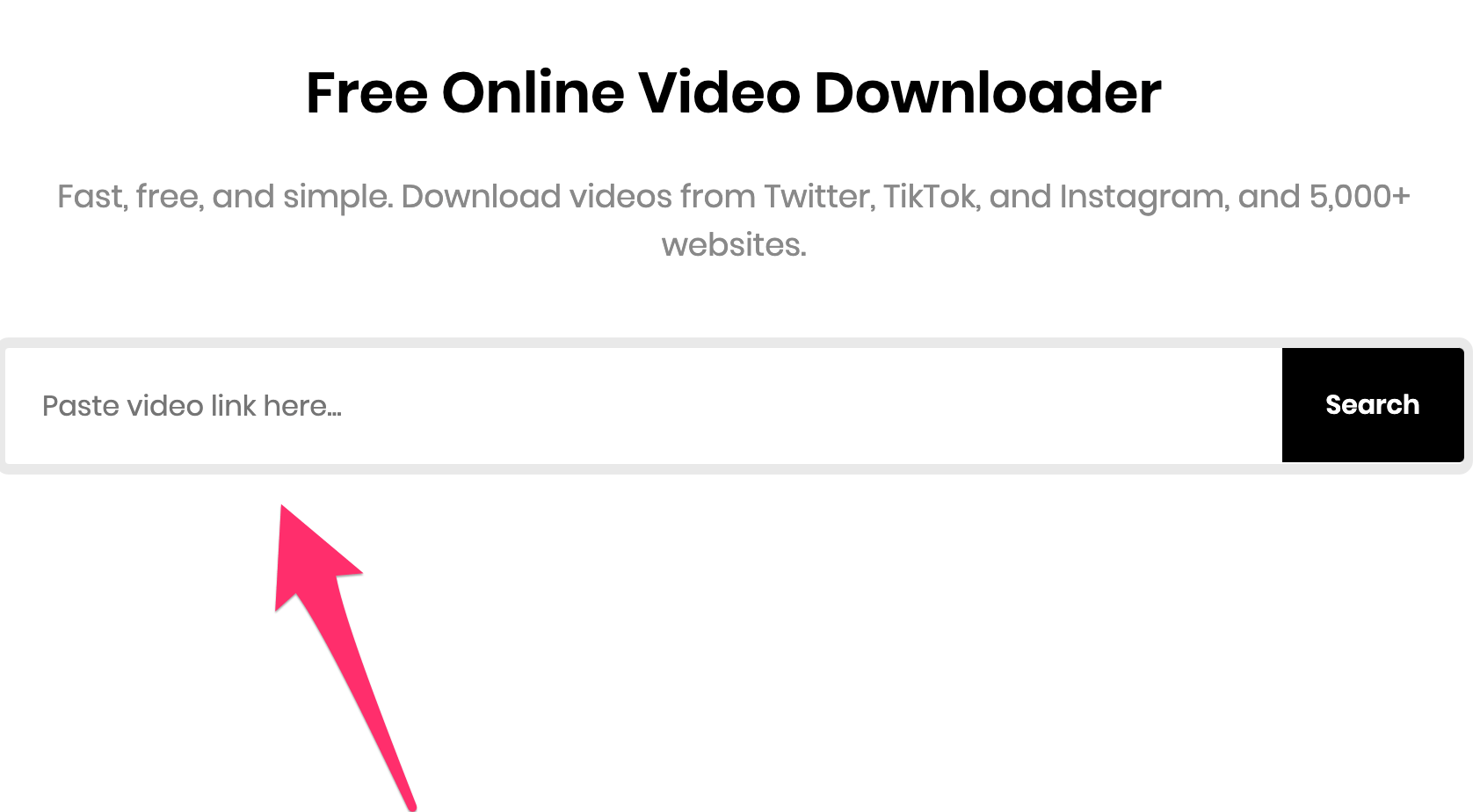 4. Tap the Download button next to your desired output format and quality.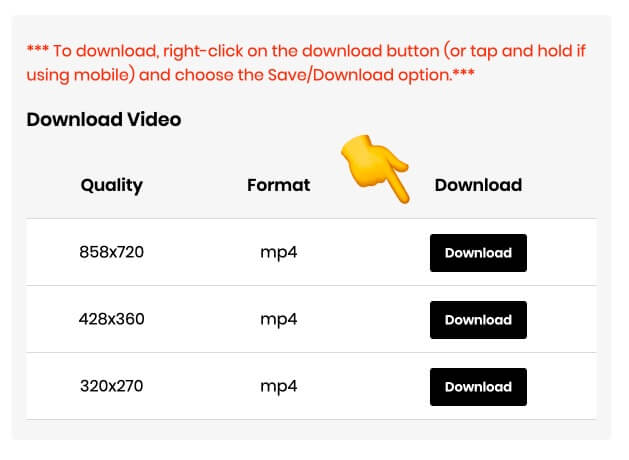 Free Pinterest Downloader
Want to save Pinterest videos? Check out our Pinterest video downloader which is free to use and compatible with any device.
Simply input the link of a Pinterest video pin, select the output format and quality, and download the video in HD quality.
Our Pinterest downloader has no download restrictions meaning that you can save as many videos as you wish without any limitations.
Pinterest Downloader FAQ
How can I download Pinterest videos?
In Pinterest, tap the share icon and select "Copy link". Paste the URL into the search bar on this page and press "Search". Once the video is search, tap and hold on the Download button and select the save option.
Where are the videos saved after downloading a Pinterest video?
All the videos are saved to the default Downloads folder on your device. In addition, this website does not store a copy of your downloads. All videos are downloaded directly from Pinterest's servers.
Do I have to install a software or browser extension?
No, this video downloader is available entirely online and can be accessed from any web browser. You do not need to install any software or extensions.
How can I get the link of a Pinterest video?
Open the Pinterest pin and tap the share icon. Choose "Copy link".