Free Online Video Downloader
Fast, free, and simple. Download videos from Instagram, Twitter, TikTok, and 5,000+ websites.

The All-in-One Universal Video Downloader
Using multiple video downloaders to save videos from various websites is a big hassle. This is why we've built this universal video downloader that can save videos from 5,000 websites such as Twitter, TikTok, Vimeo, VK, and Instagram.
We know how frustrating it can be when you come across a great video online but can't find a way to save it for offline viewing. With this website, you can download video links from a variety of online platforms within a few seconds without much effort.
Our tool is 100% free to use, simple, not infused with malicious popups, and supports multiple video formats and resolutions. Whether you're looking for a funny cat video, a movie trailer, or a tutorial, you can download it and watch it whenever you want.
How to Download Videos?
To download videos from an online website, copy the link of the video and paste it into the search bar above. Next, find the video quality and format that you want and click on the Download button next to it.
Here's a detailed instruction on how to do it. We'll use Twitter as an example, but the process is the same for all supported websites.
1. Open the video that you want to download, then copy its link from your browser's address bar.
If the video is in a mobile app like Twitter or TikTok, then you can get the link by pressing the share button.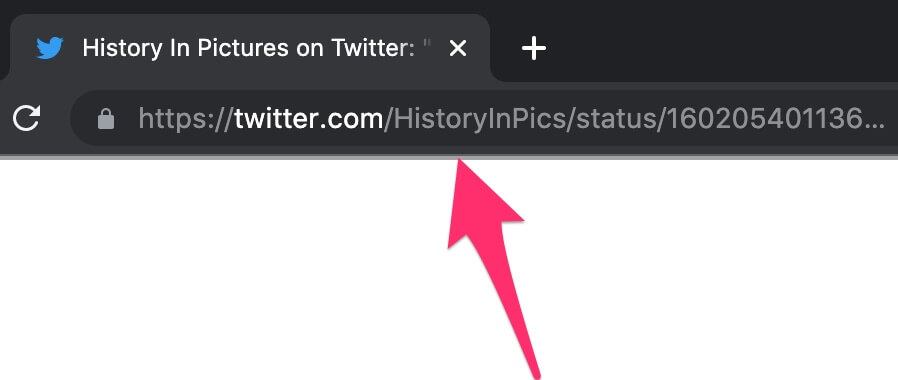 2. Paste the link into the search box at the top of this page.
To paste a link, right-click on the search box and select "Paste". Alternatively, you can press the Ctrl+V keys on Windows or CMD+V on macOS.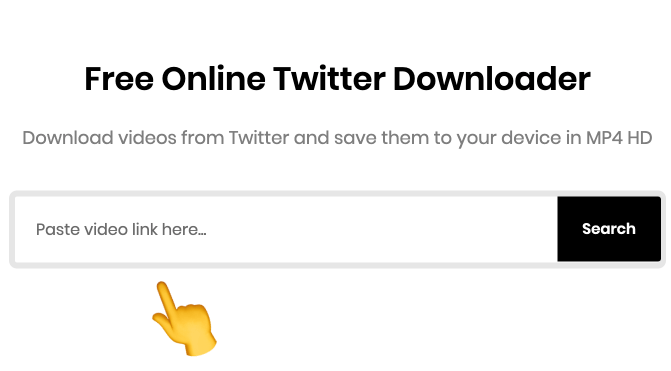 3. Within a few seconds, you should see a list of all the available video qualities and formats.
Find the one that you want, then right-click on the Download button next to it and select the Save option. On mobile, you have to tap and hold onto the Download button and select Save.

4. The tool will begin to download and save the video to your computer or mobile device.
Features of Our Online Video Downloader
Whether you're using a Windows, macOS, Linux, iOS, Android, or any other device, this tools works with all computers and mobile devices. All you need is a web browser and internet connection.
2
No software or extensions
This video downloader is available online that can be access with any browser. It doesn't require the installation of any software or browser extensions.
No need for a paid subscription or membership. Our video downloader is 100% free to use and will remain as is.
4
Multiple websites supported
You can download videos from Instagram, TikTok, and Twitter.
5
Convert to various formats
Save your favorite online videos in various formats such as MP4 or M4A.
Video Downloader FAQ
How to download online videos?
To download videos, open the video and copy its link. Navigate to VideoDownloader.so website, paste the link into the search box on the page, and click Search. Select your preferred output format and resolution and press the Download button.
Do I need to install any software?
No, our video downloader is 100% online and can be accessed from any device or browser.
Which websites are supported?
Our URL video downloader works with over 1,000+ websites including Twitter, TikTok, Twitch, Vimeo, and many more.